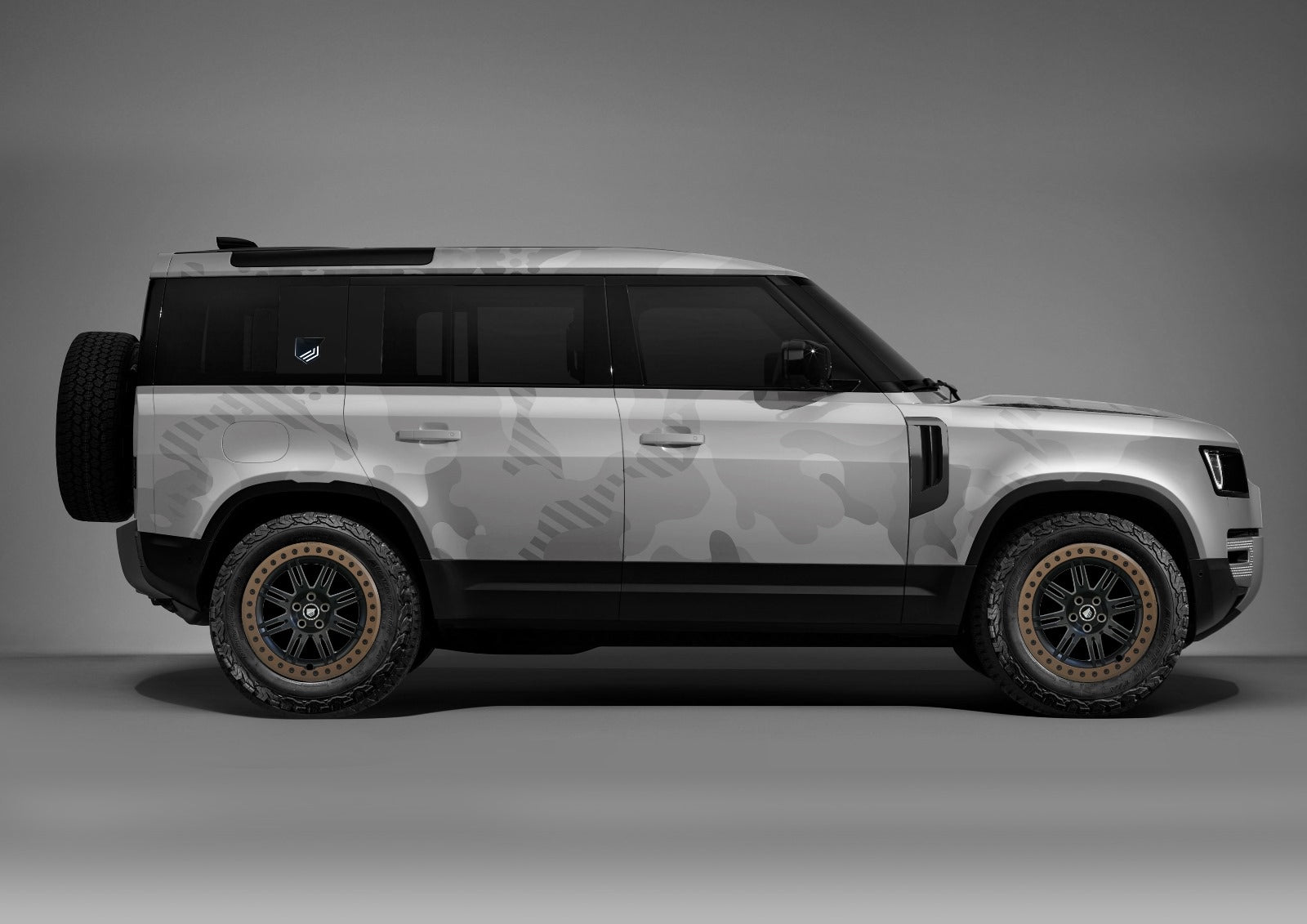 Custom Camo wrap foil - Fuji white
Heritage Customs decal pack:
without
You can stand out from the crowd, although with this custom camouflage wrapfoil you can easily hide your presence of course.
The pattern is custom designed and you can upgrade the camo with our decal pack. This includes custom side vent, emblems, keychains and headlight units.
Also you can choose various colors; pangea green, santorini black, eiger grey, silicon silver, fujie white and tasman blue.
The wrapfoil will be sent to you with instructions. Your wrap team will need approximately 2 days, based on experience.