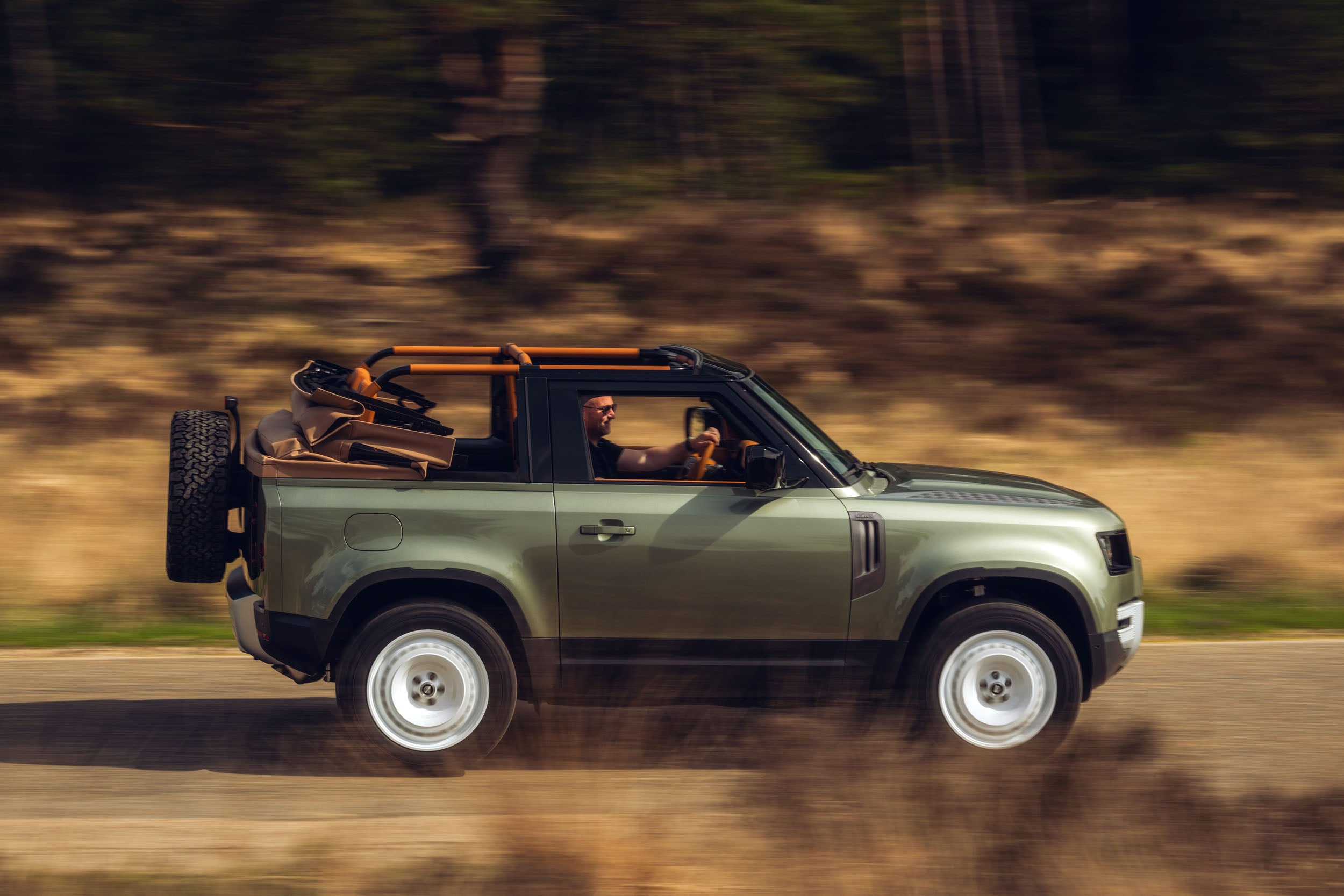 Enjoy every minute of the journey
VALIANCE Convertible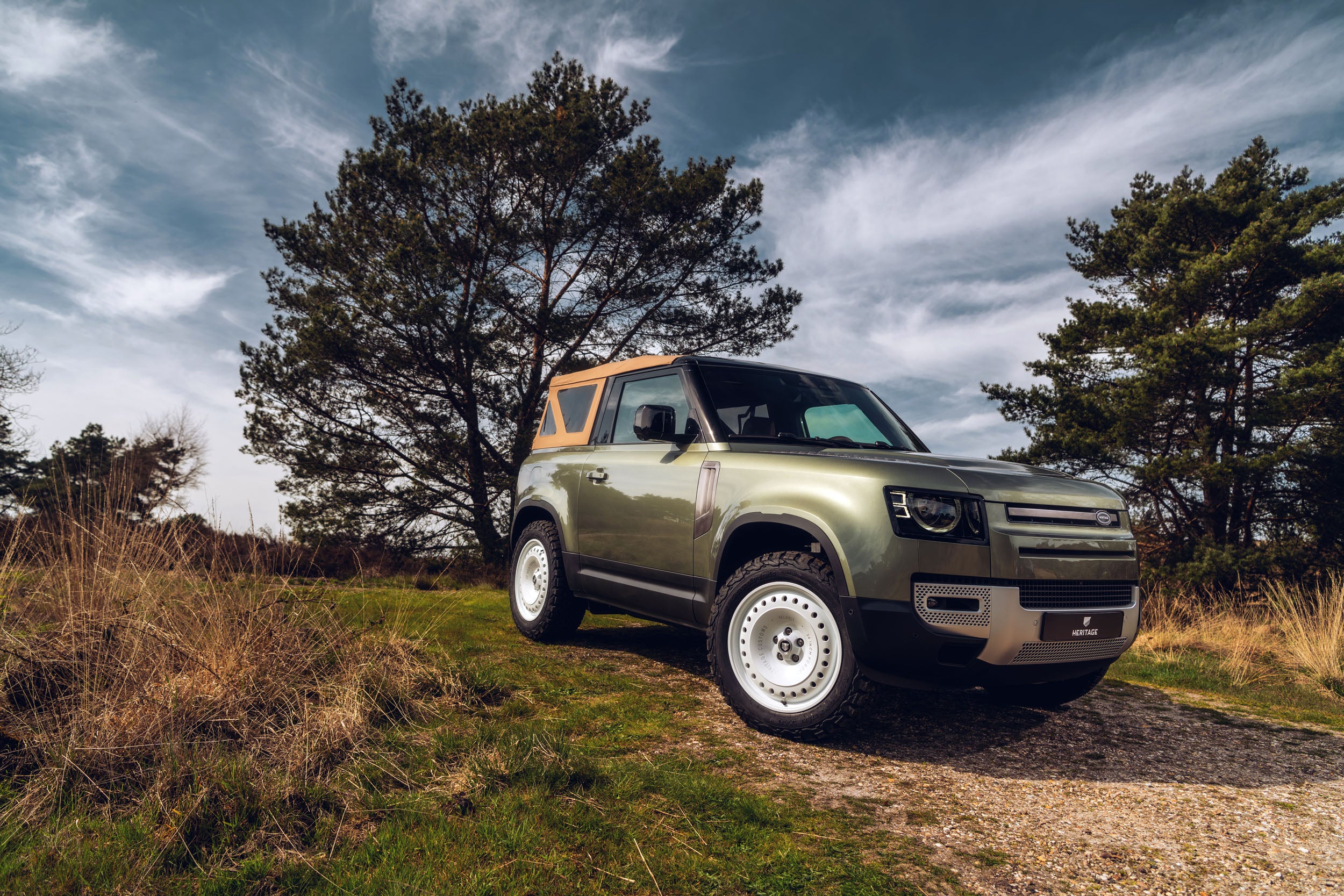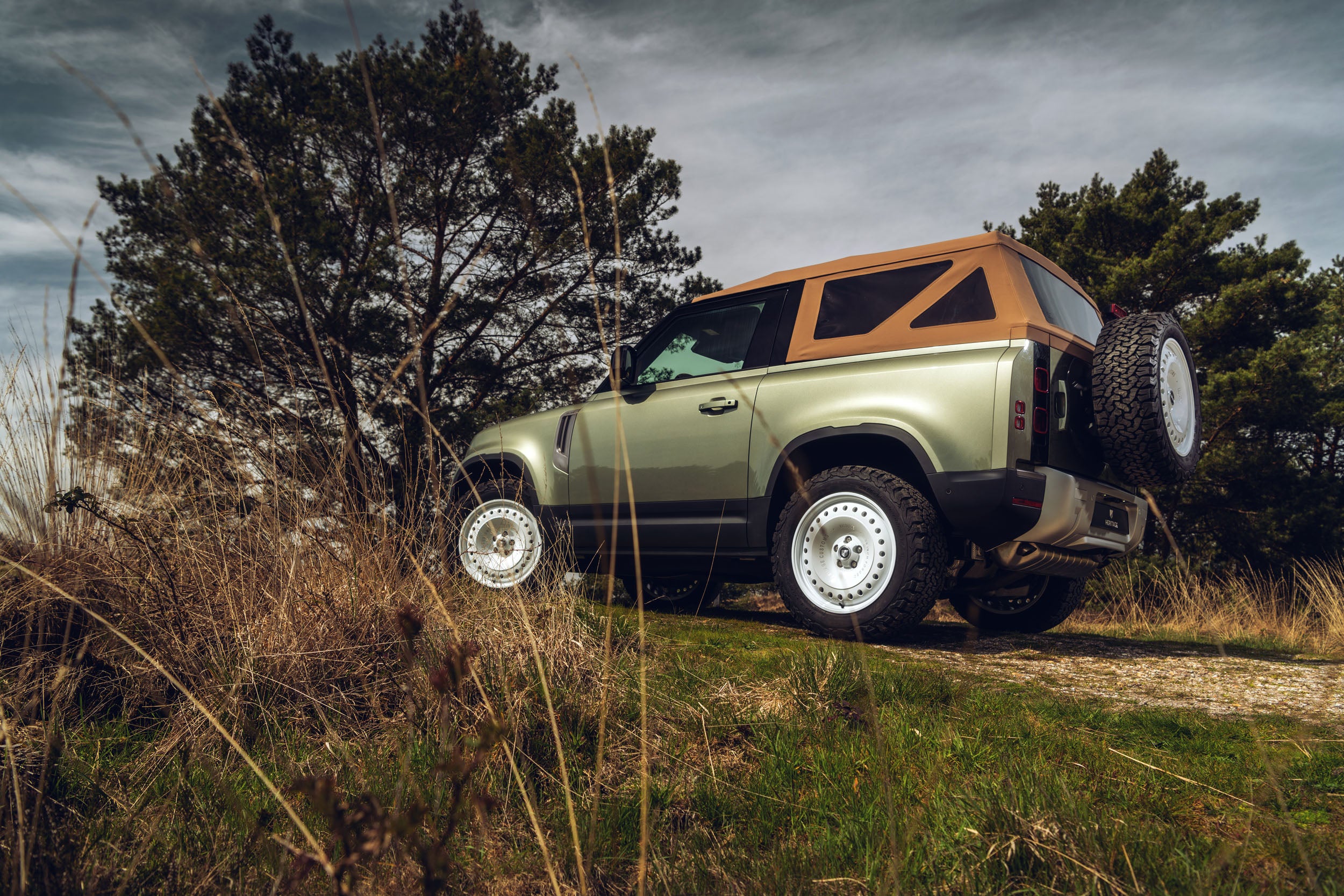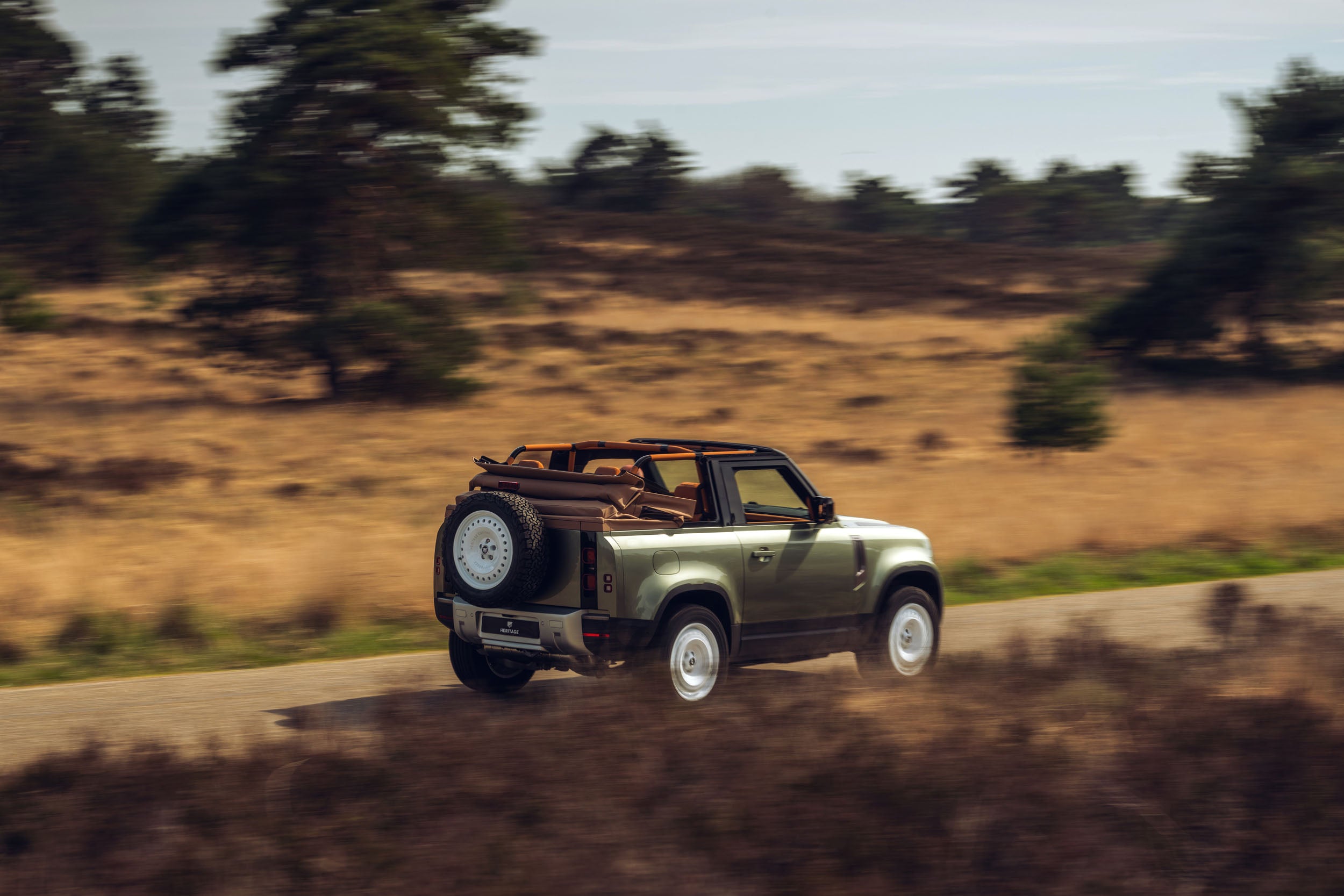 The world's first convertible of the new Defender 90
STAND OUT with the VALIANCE
The Valiance is the Heritage Customs concept for a more heroic version of the Defender. And a Heritage Customs Valiance is the ultimate expression of you.
The Heritage Customs for the Valiance is based on the world's most iconic new 4x4.
The Valiance Convertible is a one-of-one limited edition coachbuilt motorcar, especially commissioned for every customer.
It is made exclusively as an open top vehicle. It is based on the 90 body style and available in every colour scheme, carefully curated by Heritage Customs. The new Valiance Convertible features bespoke wheels, special paints and unique exterior details.
world's first defender convertible
Valiance convertible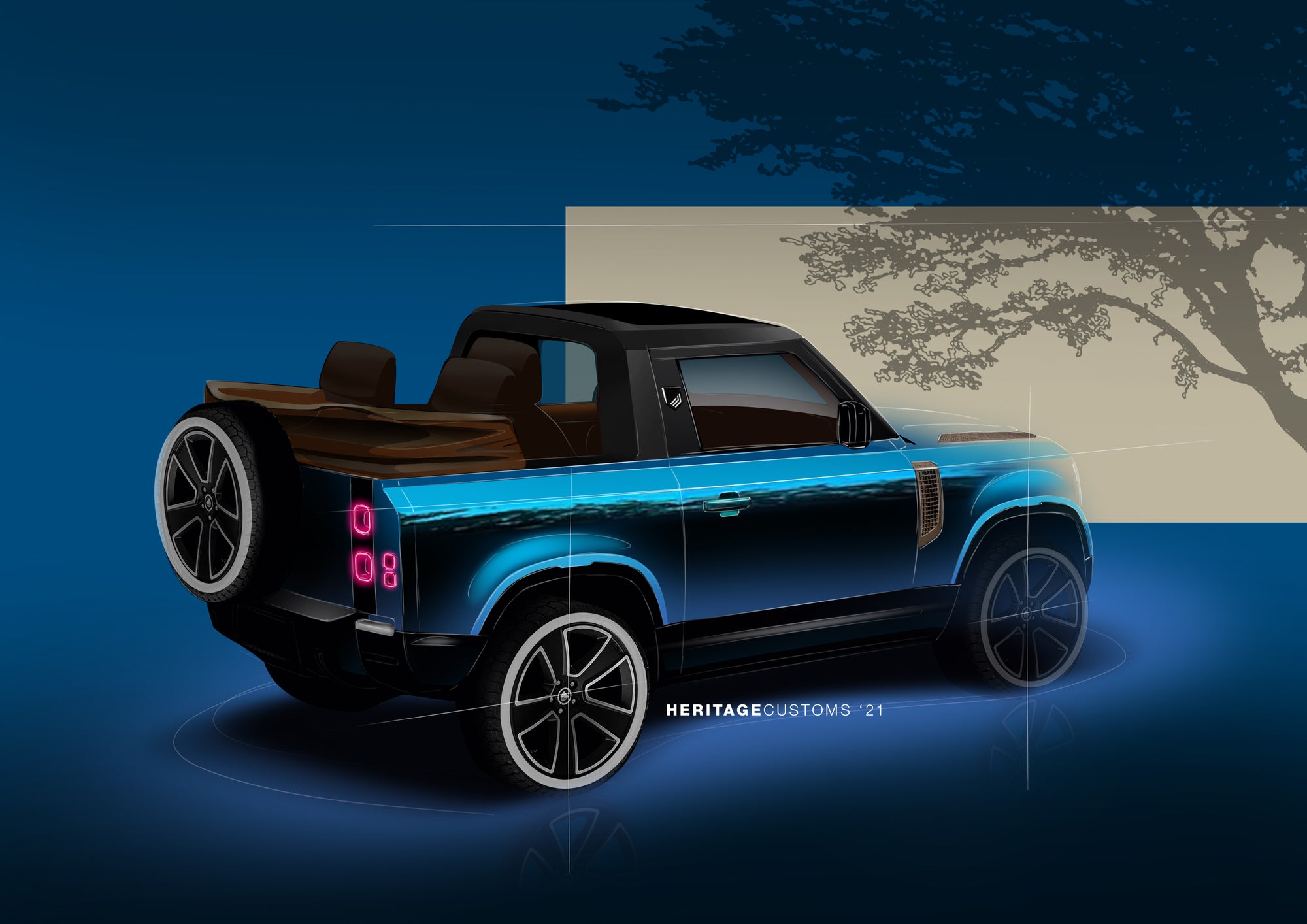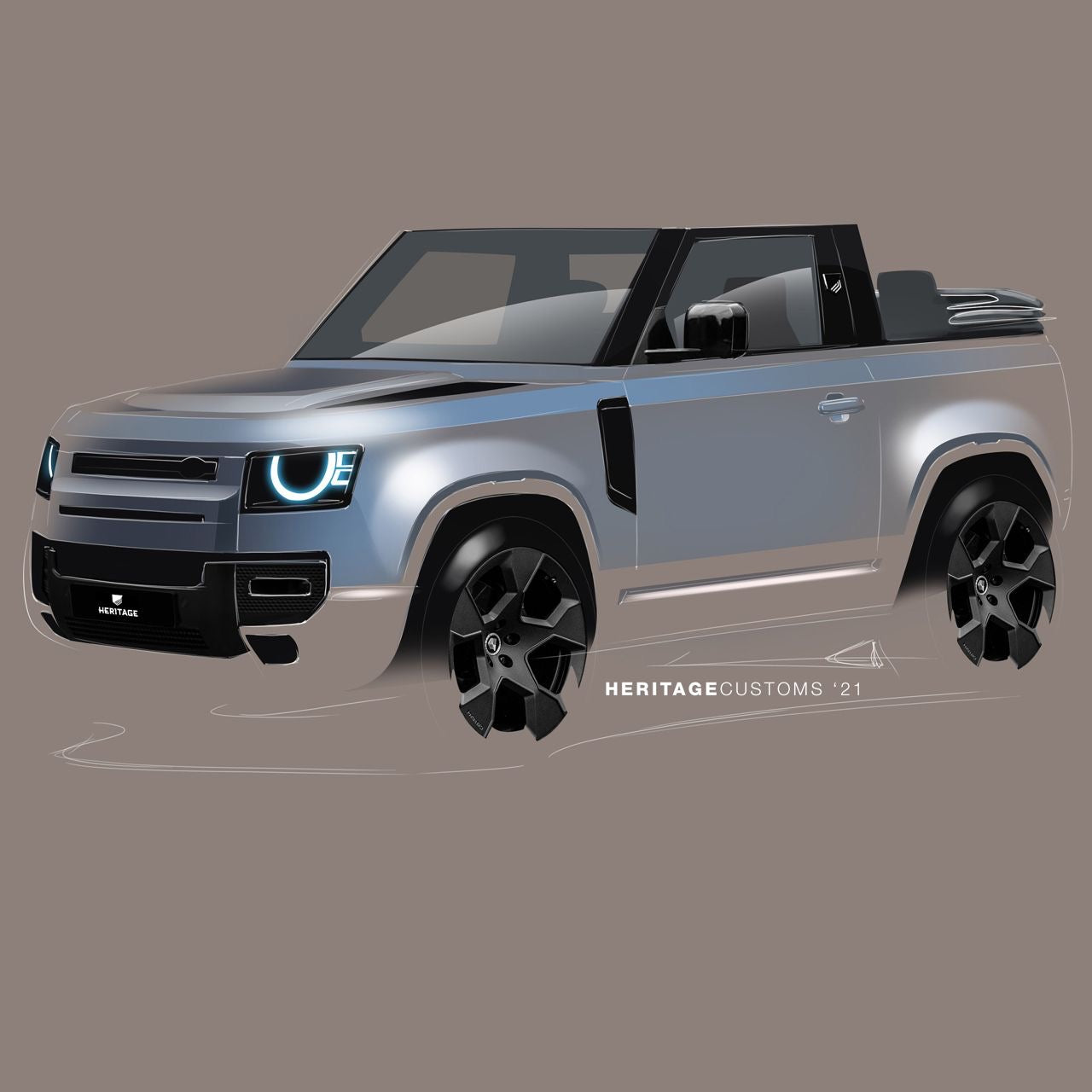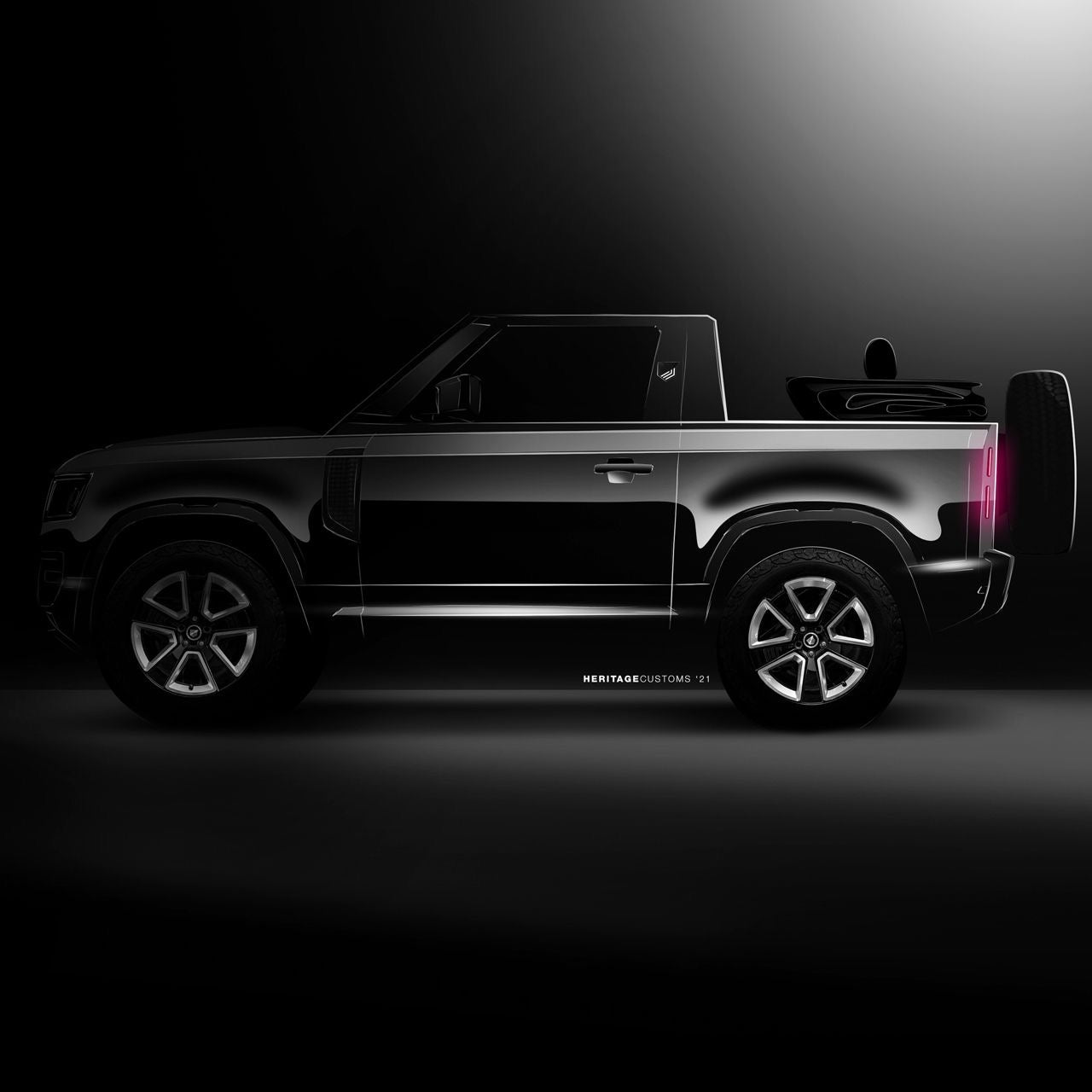 create your own legacy
YOUR CONVERTIBLE
The journey starts here! Your Heritage Customs Valiance Convertible is available in individually tailored and carefully curated colour schemes, we have made 3 as a source of inspiration for designing yours, inspired by beautiful beaches and the Land Rover brand heritage: Valiance Convertible Côte d'Azur, Valiance Convertible Solihull Sand and last but not least Valiance Convertible Kokkini Paralia.
The Valiance Convertible is coachbuilt by craftspeople and based on the Land Rover Defender. Each of the first generation Convertible conversions will feature a semi-electric roof, Magic Metal packs for interior and exterior and handmade enamel Heritage Customs logo's on side and back.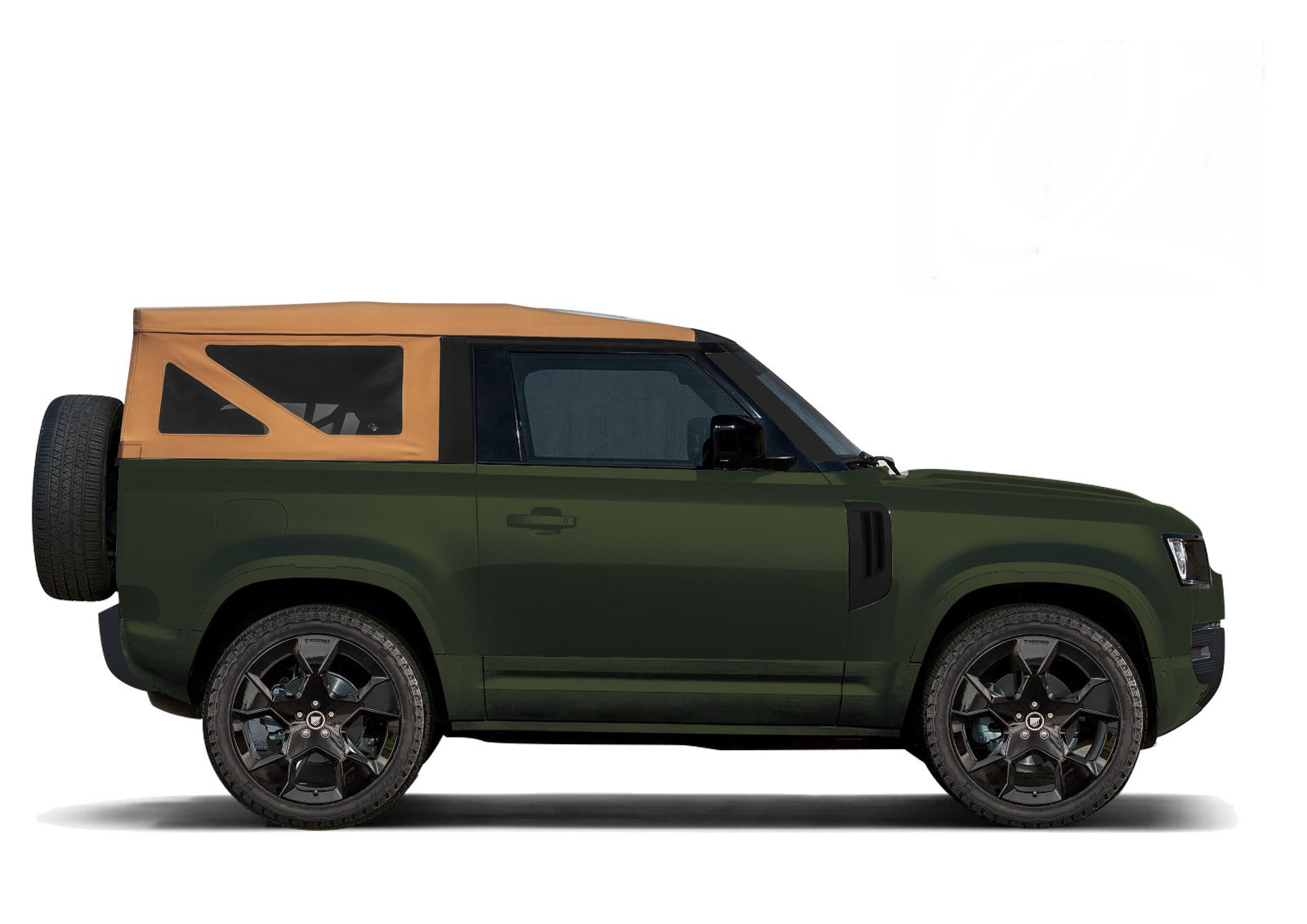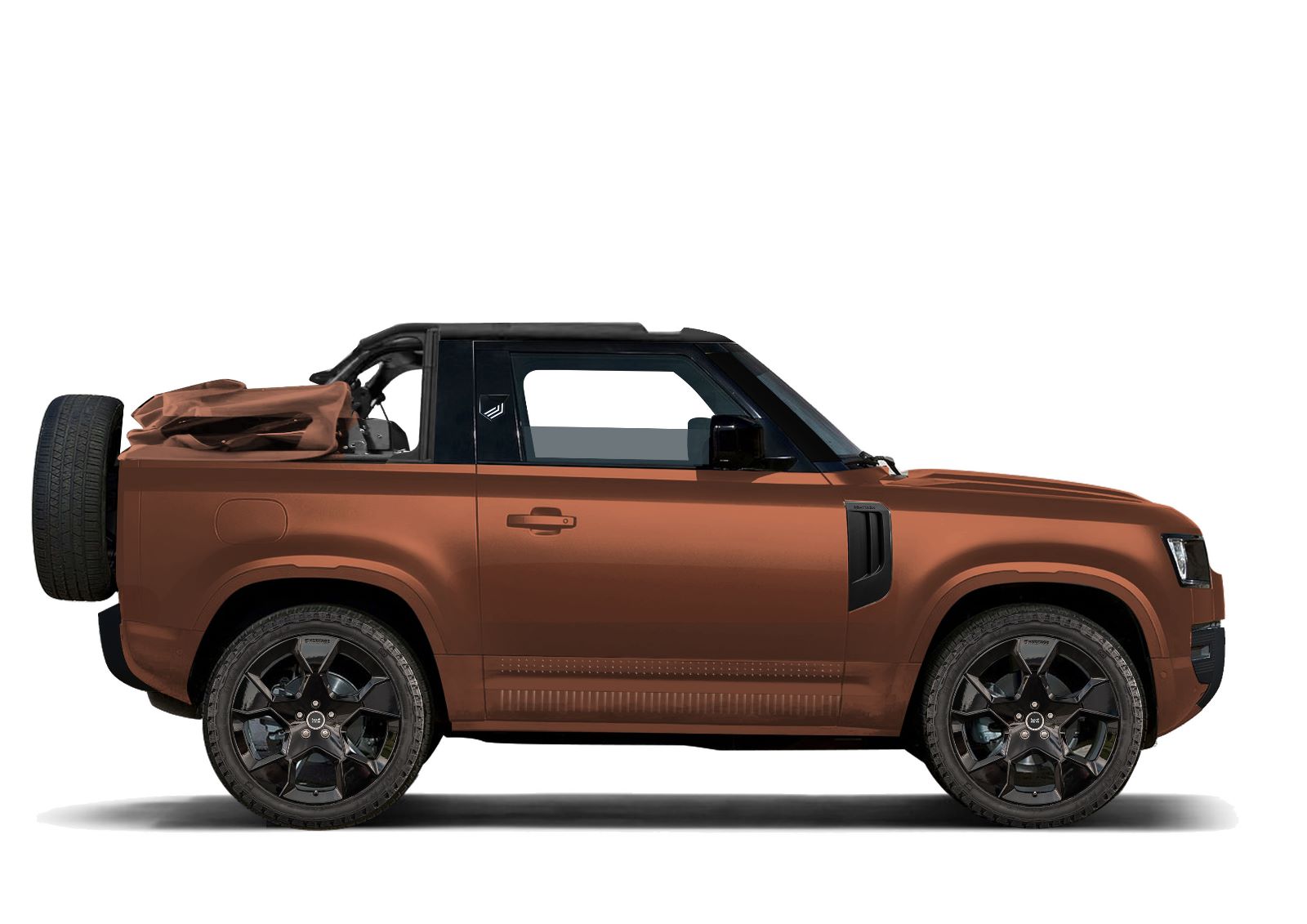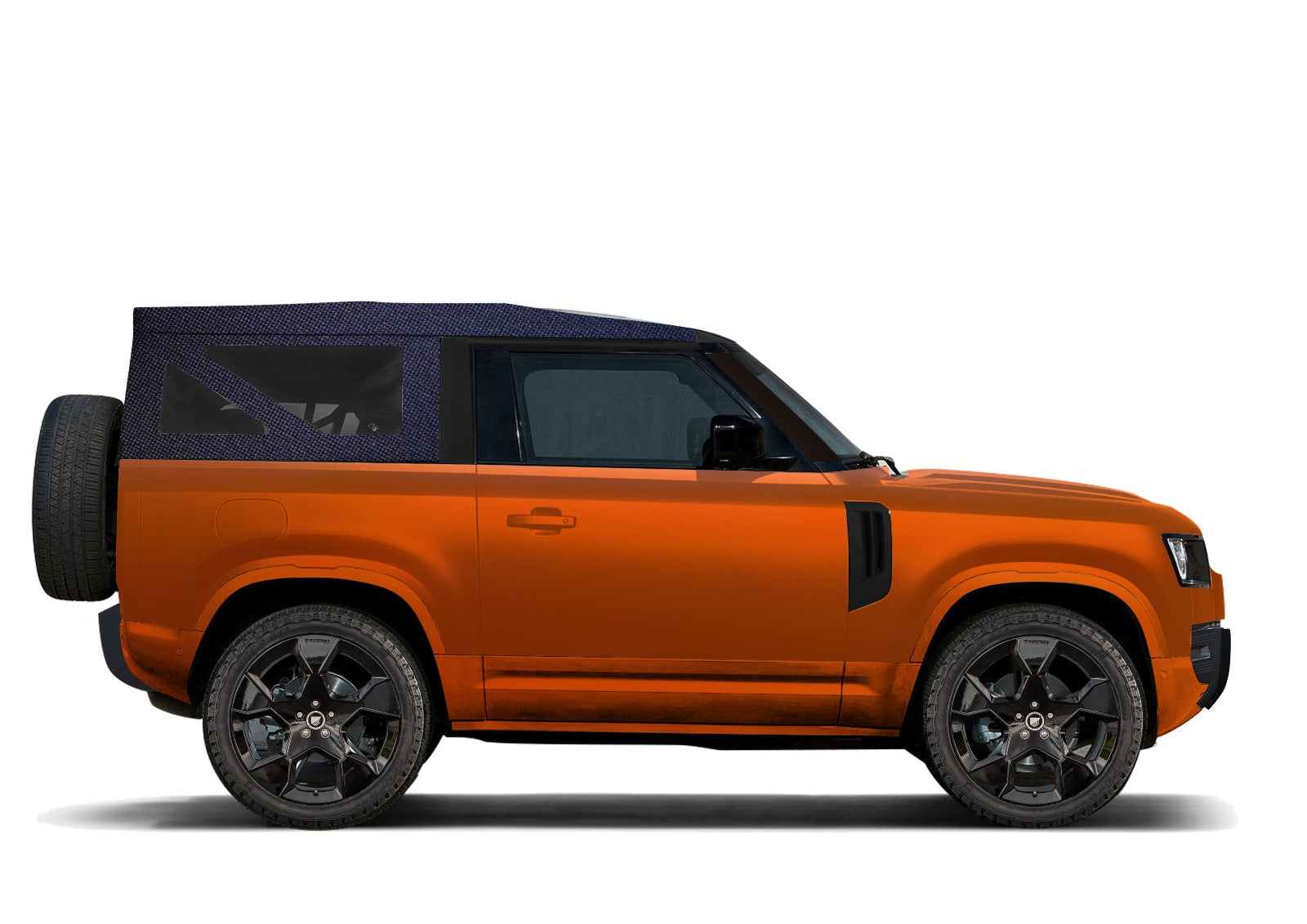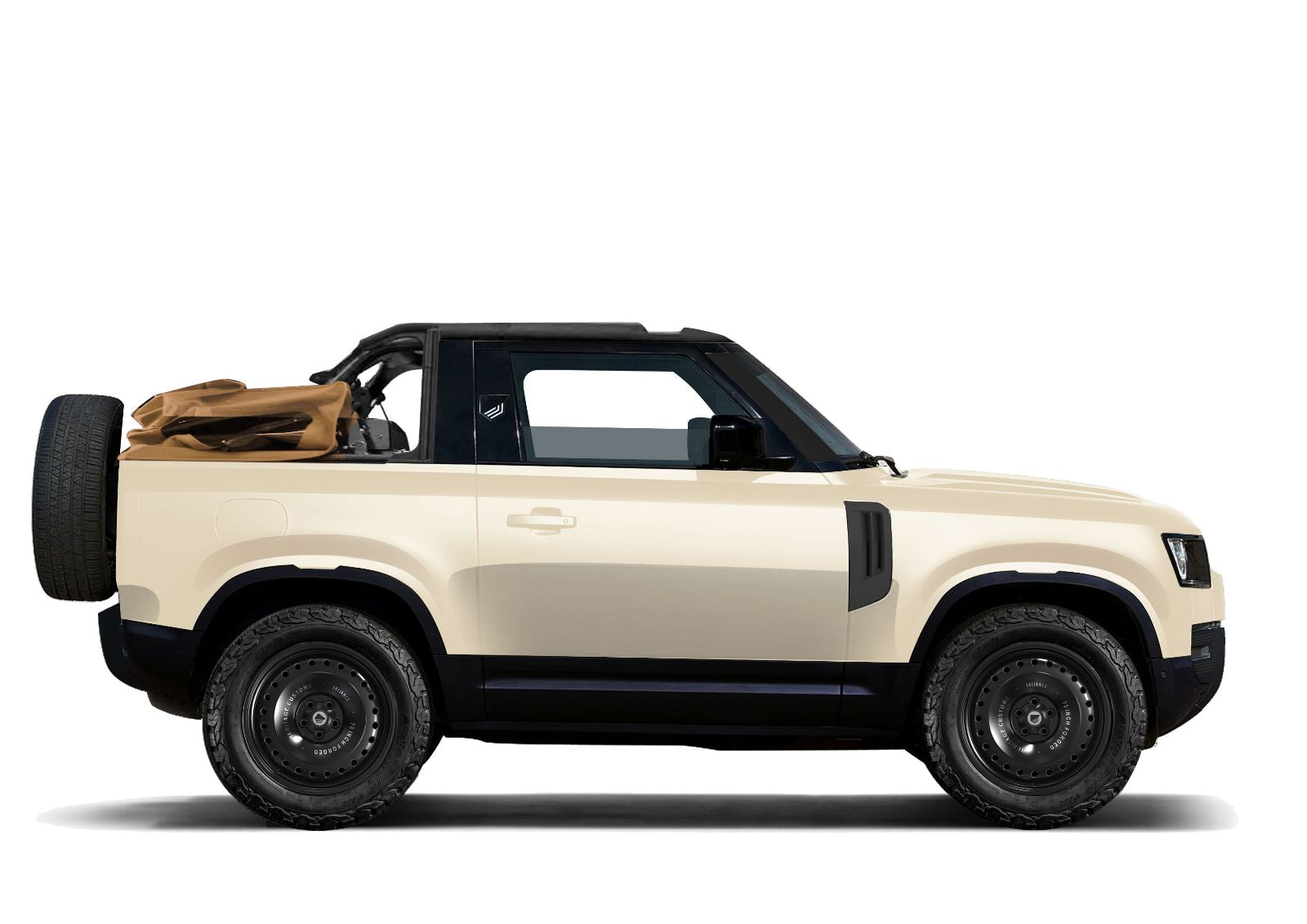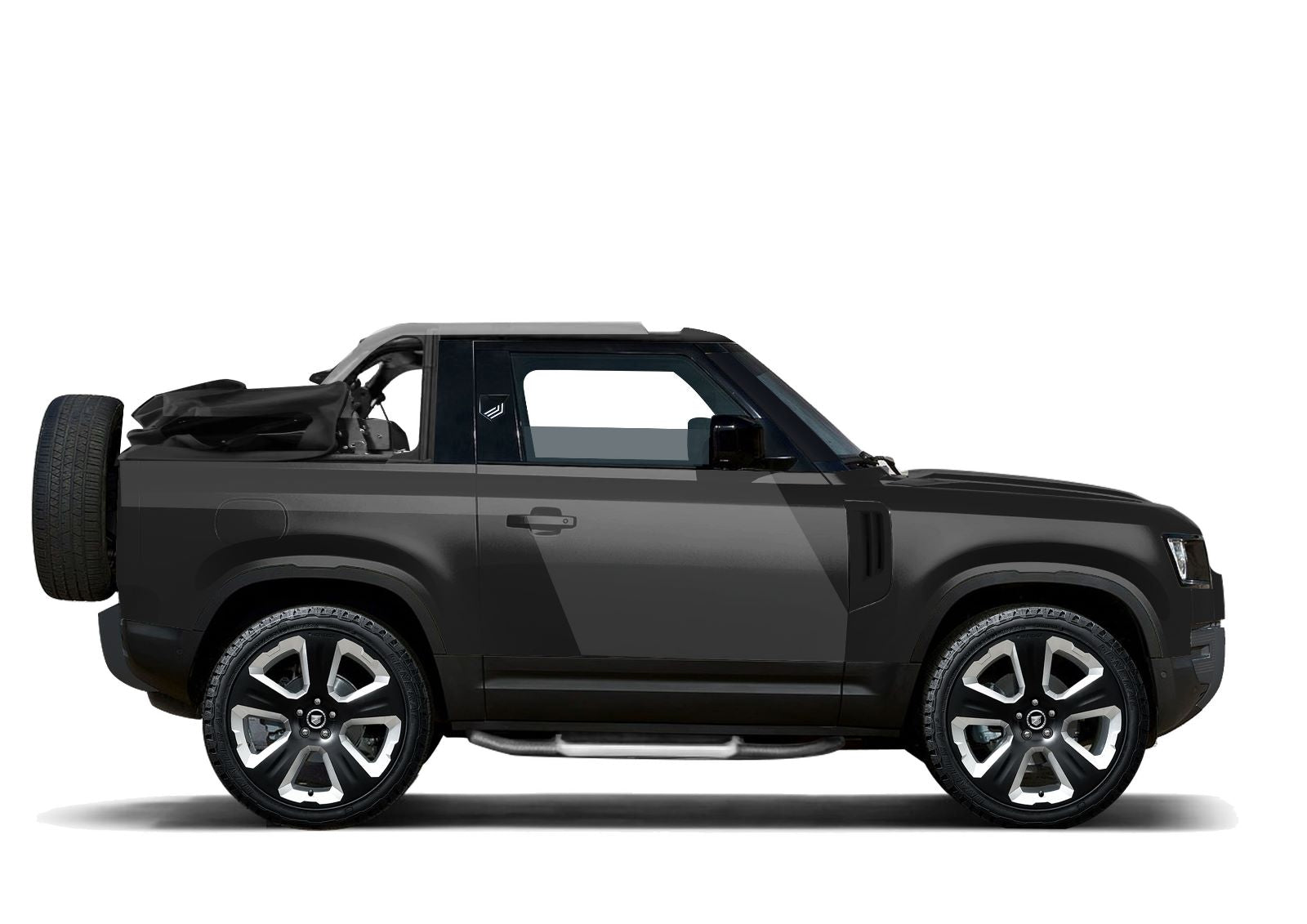 TAKE OFF THE ROOF
Looking back and thinking of the iconic classic Defender, you would probably picture a convertible instantly. That charming soft top, still boasting the rough looks and featuring all capabilities of a true Land Rover 4x4, is the fundament of the Valiance Convertible.
Open air driving takes on a new persona in this one of five bespoke Convertible. As well as the bold silhouette you've come to expect, the Heritage Customs Valiance Convertible roof takes craftmanship one step further. Exclusive to this vehicle is the hand-stitched hood.
We'll also outline how you can reserve your very own Valiance Convertible.
It's all about the details
Hours of labour by craftsmen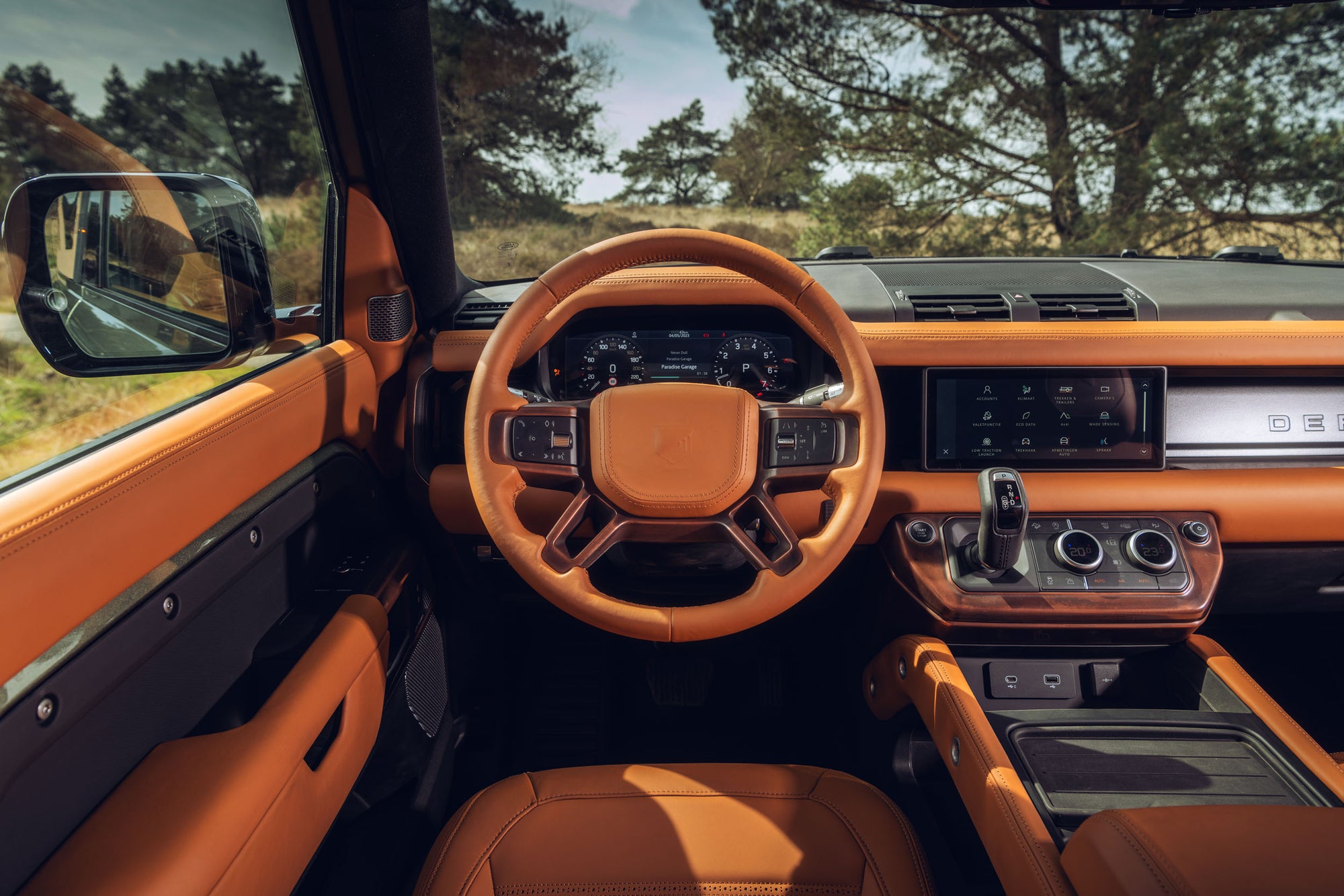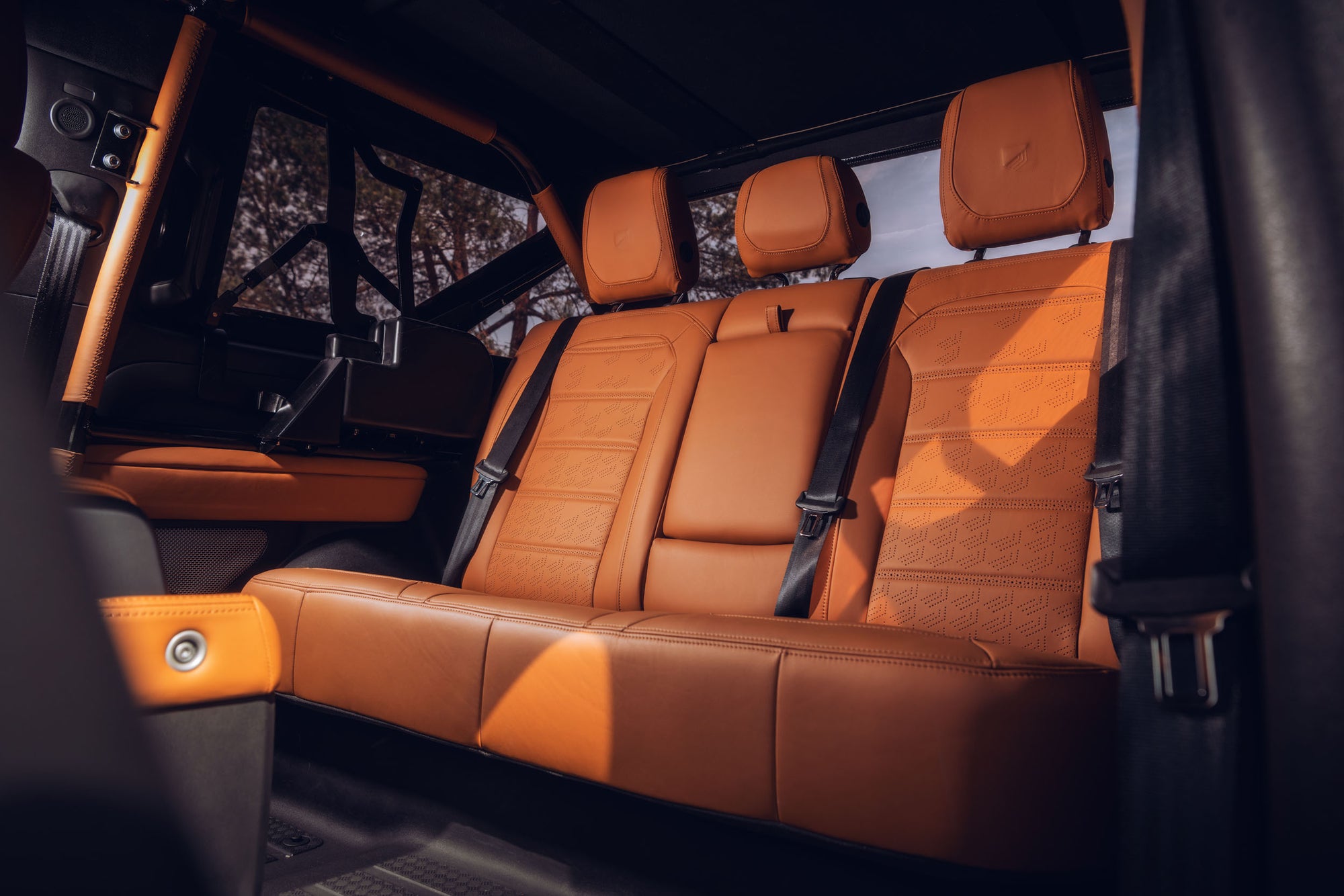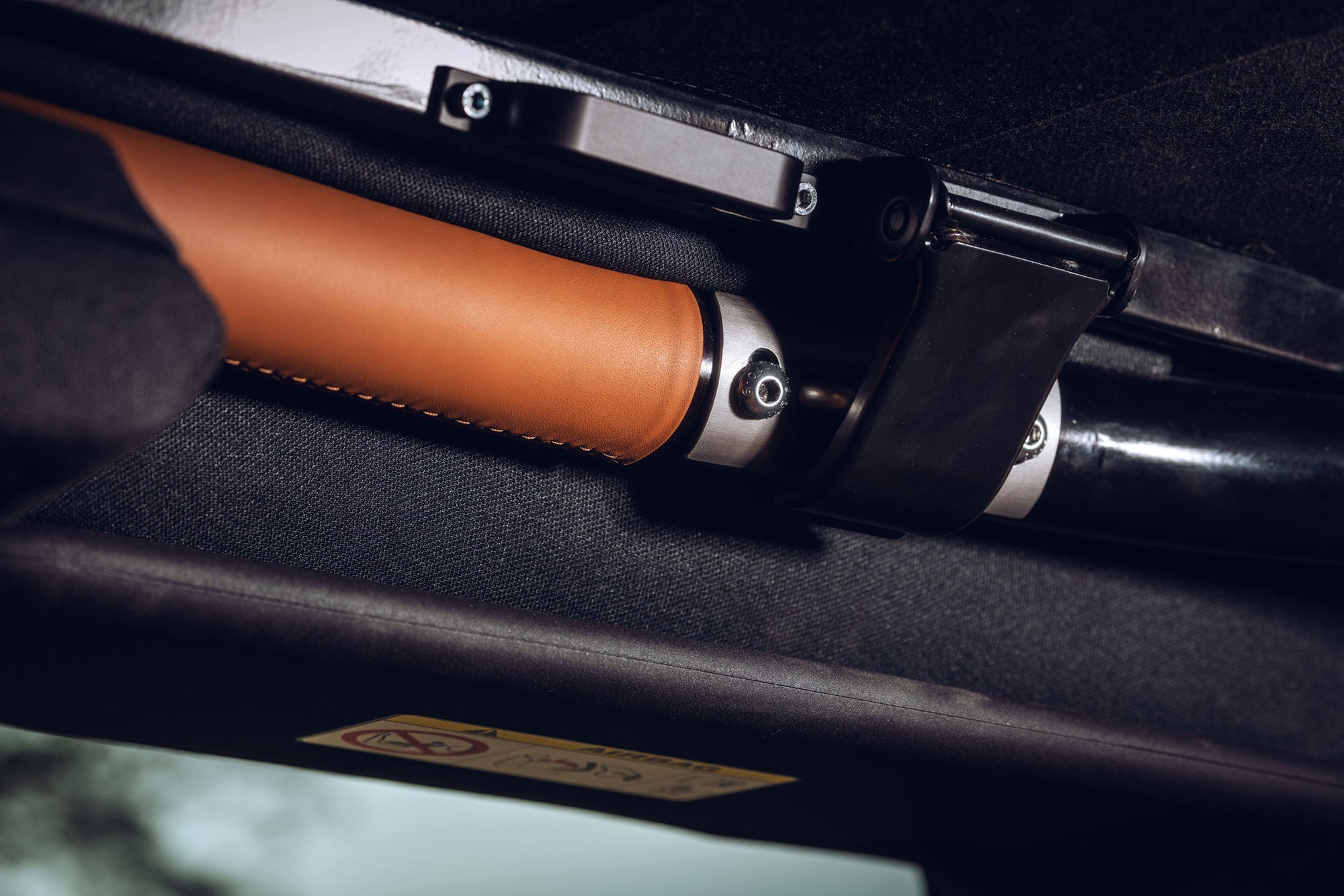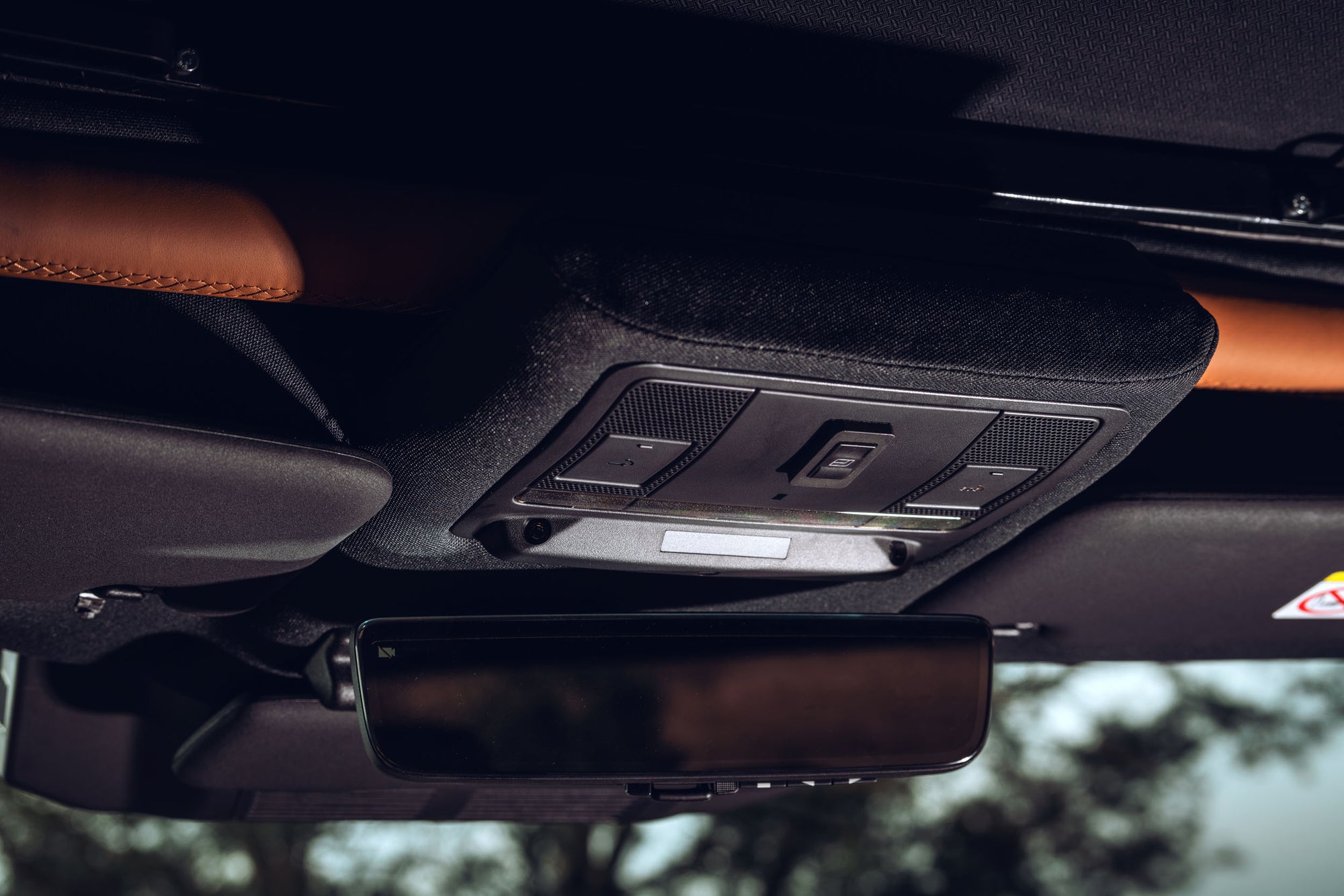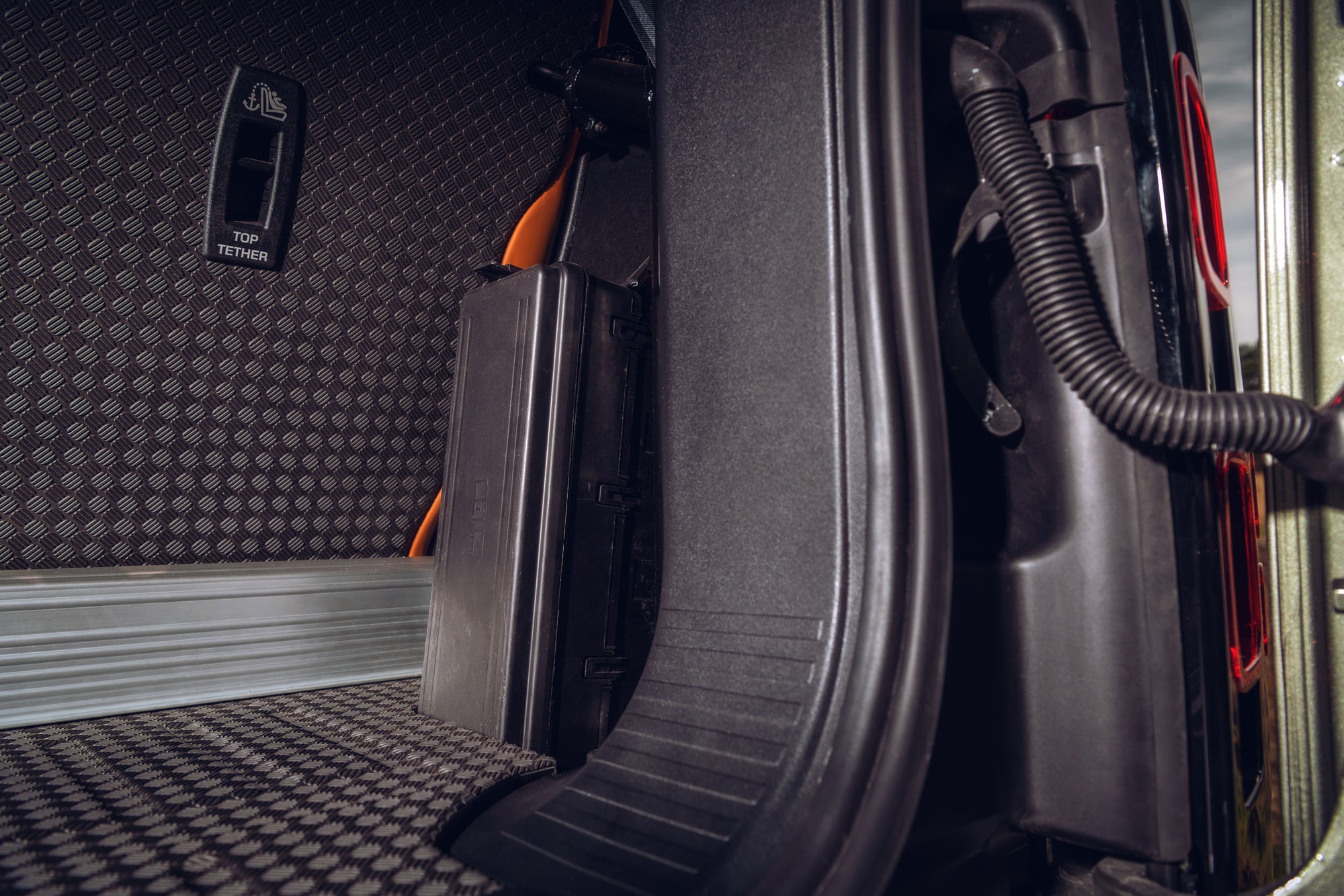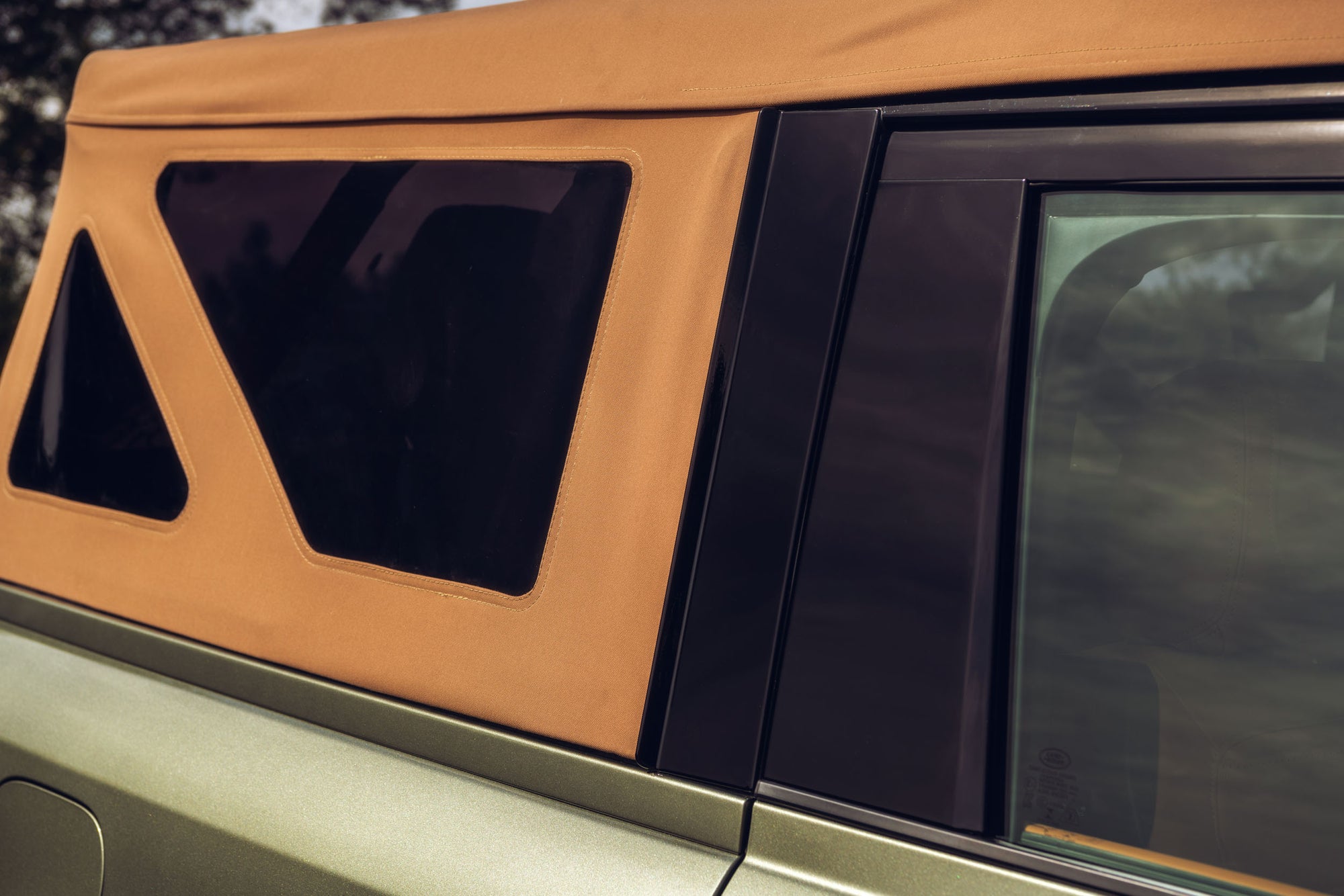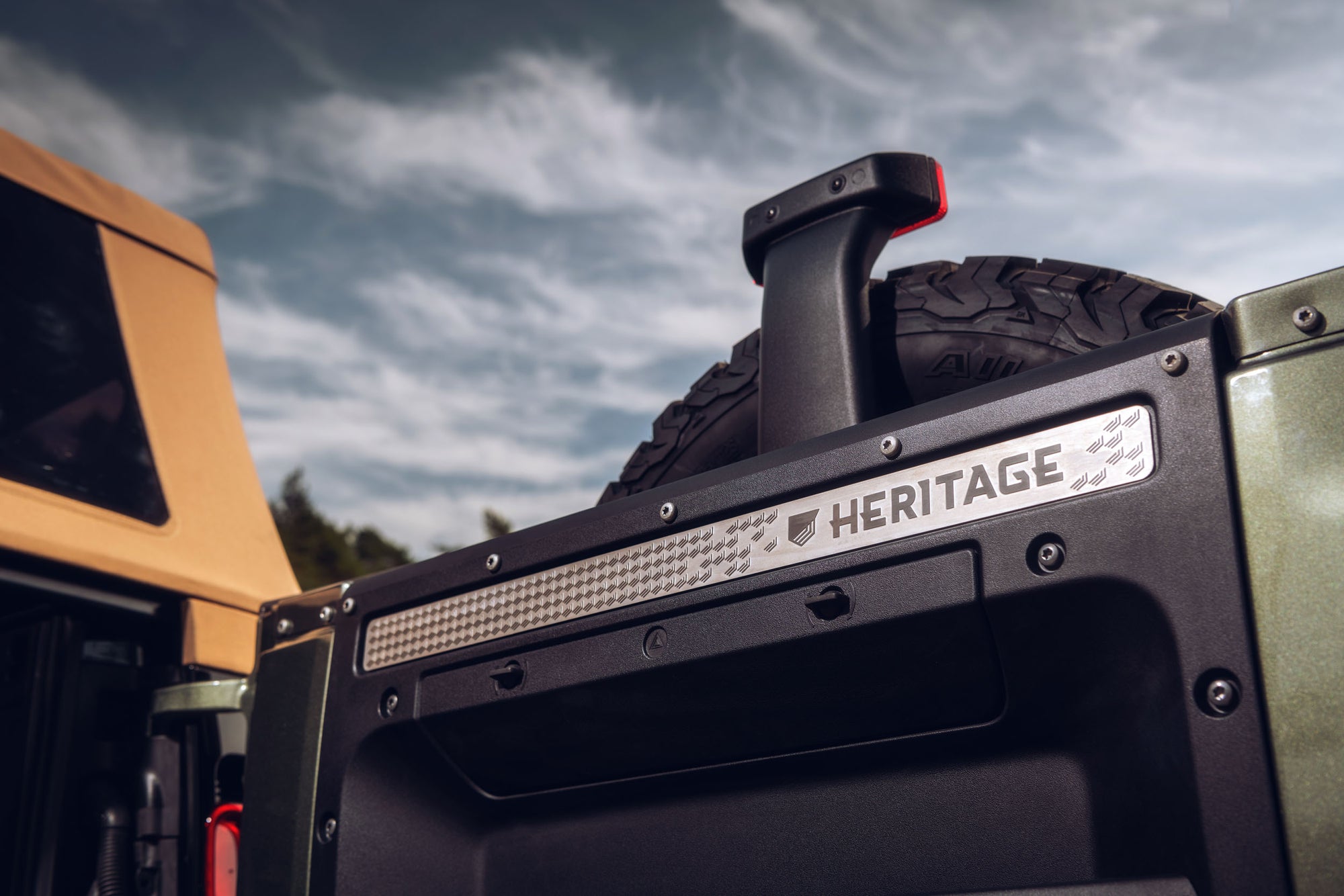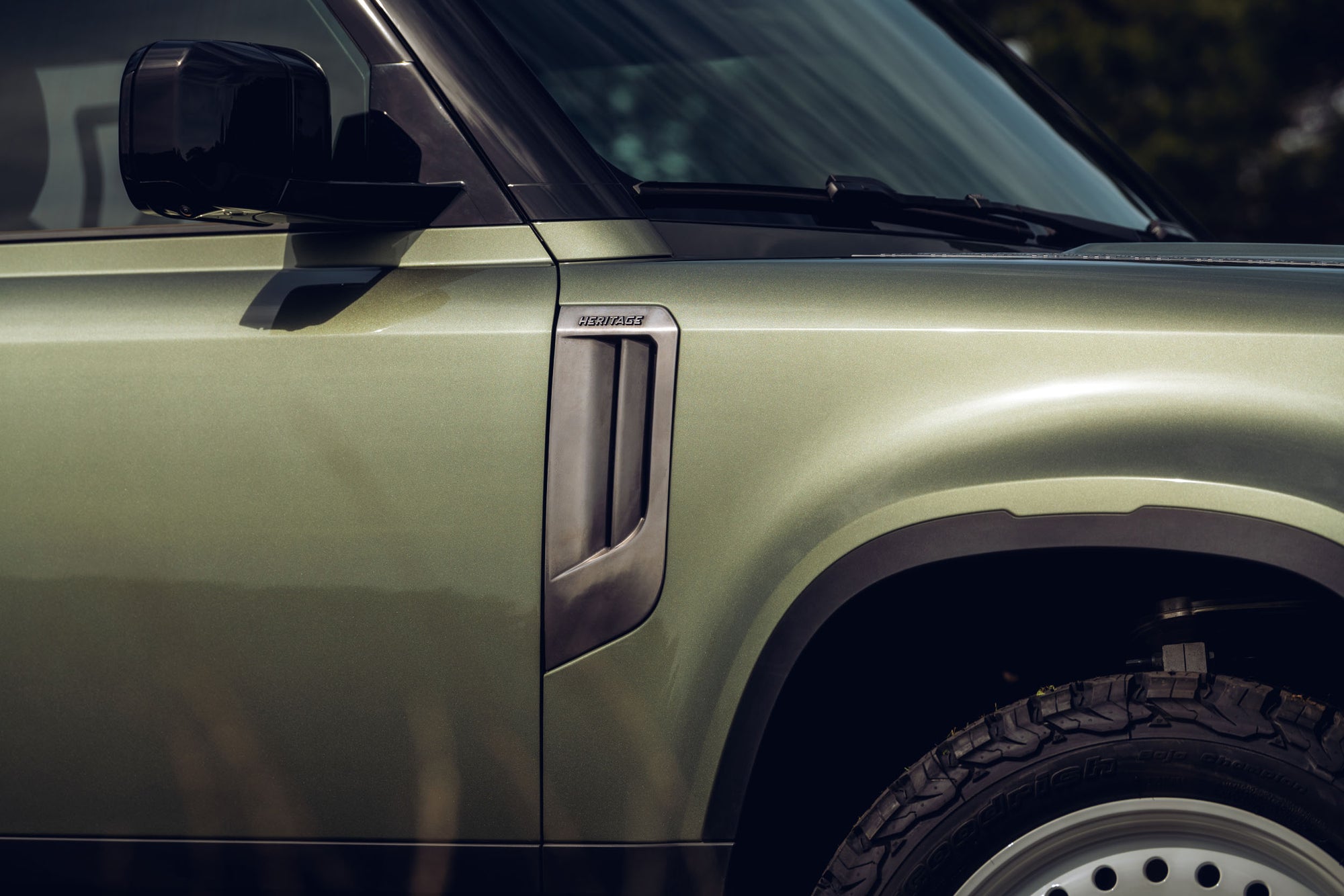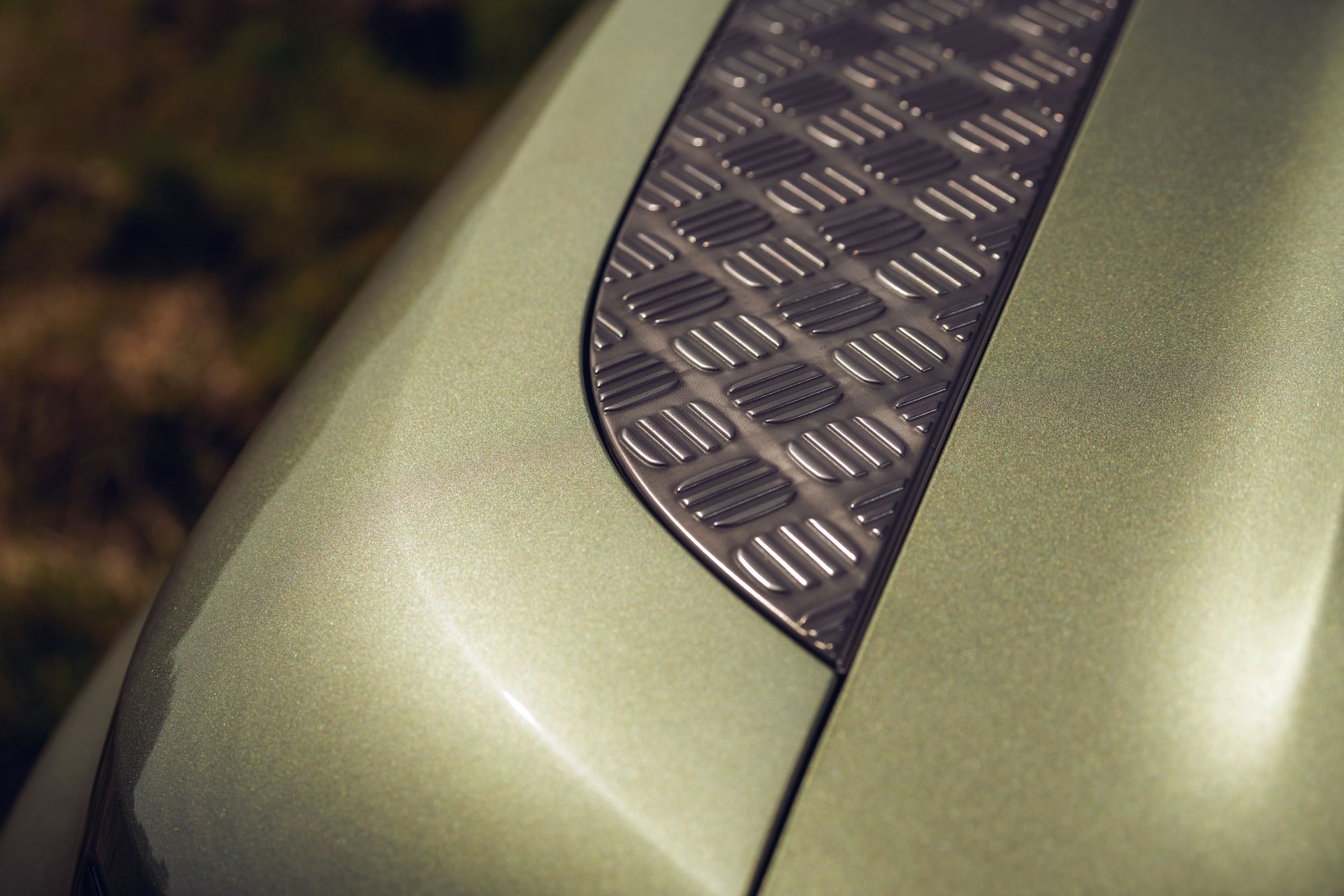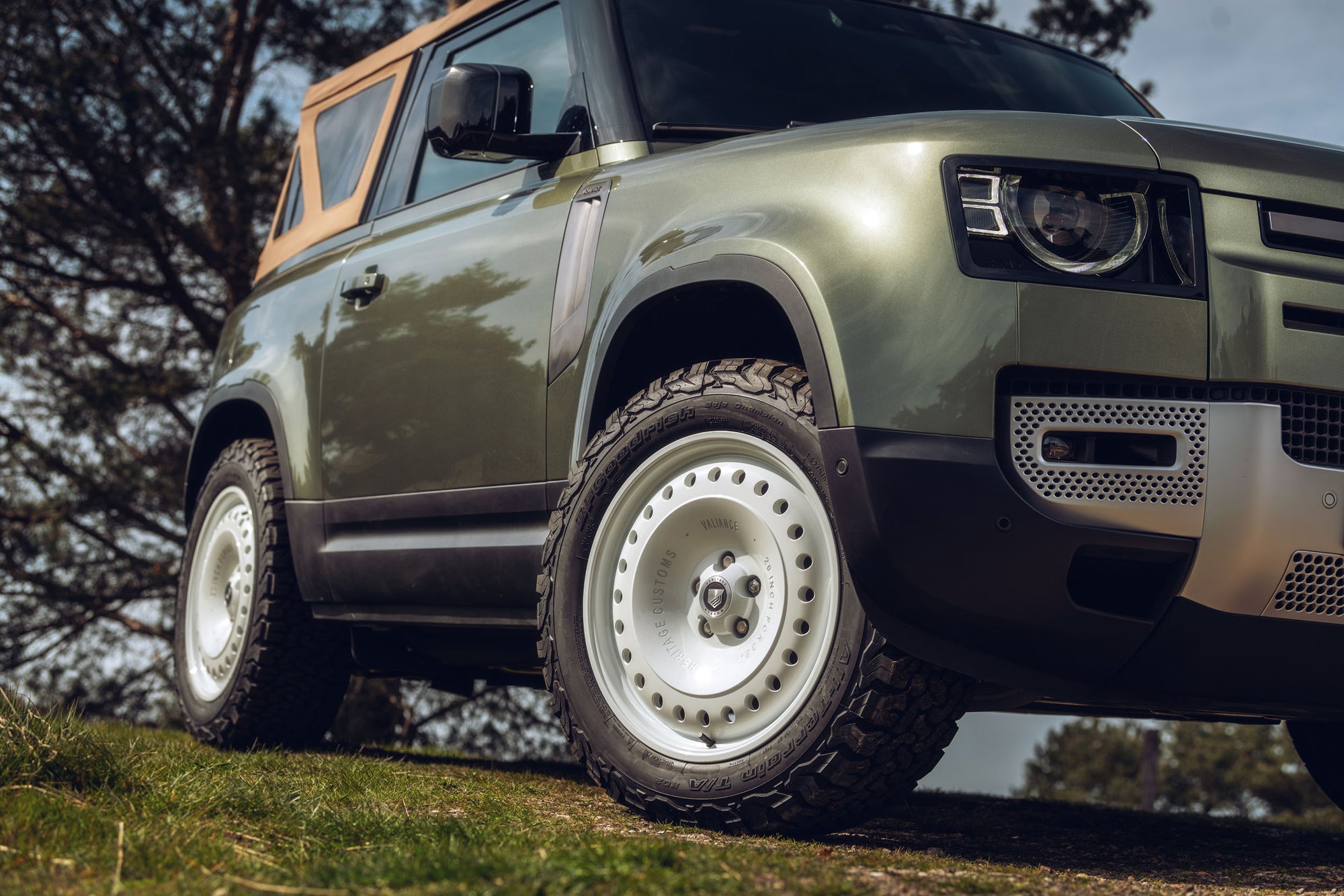 Pricing
At this stage prices are based on indicative estimates and personal wishlist. However we can say that the semi coachbuilt convertible conversion will cost approximately 85k euro, excl vat.
The conversion costs will include the following:
- coachbuilt proces; your own concierge for getting it as you wish.
- taking the roof of the Defender
- custom soft top, semi electric
- rollcage according to FIA standards
- Heritage Customs wheels and tires
- full leather upholstery conversion
- Heritage Customs sportseats (optional)
- Magic Metal pack
- Heritage Customs wheels 22" or 20" and AT3 tires
- unique decals and emblems
- various painted items
- unique color of the body (optional)
You will own of a genuine and unique coachbuilt Defender; the Valiance Convertible.
We can source the DEFENDER for you as well. After purchasing the Defender 90 we have set up this workflow.
workflow
Stage 1:
- Reserving slot and setting up the contract including deposit / first payment
- digital sketches made for you based on your demands and personal wishes.
Stage 2:
- complete disassembly donor car
- measuring donor Defender
- cutting the donor car + reinforcements body
- coachbuilding new body and hood mechanism
- (re-)painting of the part or full body
- upholstering new interior
- upholstering hood
- second payment
Stage 3:
- testing and test mileage
- handling logistics
- third and final payment
- hand over